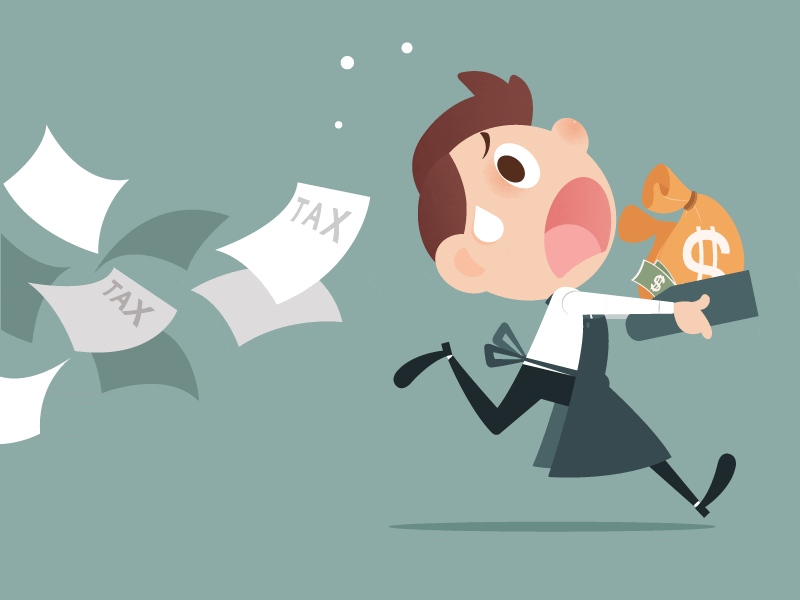 Collecting, calculating, reporting and paying sales tax continues to be one of the most confusing — and sometimes annoying — aspects of running a small business. America has no federal sales tax, but 45 states (all but Alaska, Delaware, Hawaii, Montana, New Hampshire and Oregon) and thousands of localities do. And they all require the payment of sales tax on business transactions, with each taxing authority having its own laws, tax rates, timetables and exemptions. It's no wonder that the Small Business Administration (SBA) reports that questions about sales tax are among the most frequent inquiries from small business owners across the county.
What is a Sales Tax?
A sales tax is a point-of-purchase levy that is paid by the end purchaser of certain goods and services within the borders of a taxing authority. Generally, it is triggered by the consummation of a retail sale of tangible personal property (something that may be seen, weighed, measured, felt, or touched), but it may also cover other transactions whose designations can vary widely from state to state.
The amount of tax that is owed is determined by applying the applicable tax rate to the total sales price. While the purchaser bears the legal burden of paying a sales tax, it is the responsibility of the seller to remit it to the state and/or appropriate municipality. Sales taxes are required on all cash transactions, as well as on credit sales, installment sales, lay-away sales, and sales involving trade-ins or exchanges of property, unless specifically exempted.

Sales Tax Exemptions
Each state offers its own set of exemptions from sales tax. It is extremely important for a small business owner to know the applicable state and local tax rules and which exemptions apply in a particular jurisdiction. It is the responsibility of the purchaser to show that a particular entity is exempt from tax, by presenting a valid, written certificate that documents the purchaser's permission to waive payment.
However, there are several universal exemptions based upon the type of property being sold, the use of the property and the identity of the buyer.
Exemptions Based on Type of Property
Most states offer product-specific exemptions on items that individuals must purchase, including food, medicine and medical devices. In some states, these items are taxed at a lower rate. Most states also offer an exemption from sales tax for occasional, casual or isolated sales, such as a garage or estate sale.
Exemptions Based on Use of Property
Wholesale items that are being resold are generally not subject to sales tax. Raw materials that are intended to become an ingredient or component of property that is being manufactured, processed, assembled or refined for future sale are also typically exempt.
In addition, exemptions exist for products provided to support certain industries — such as agriculture, manufacturing and industrial processing — or to encourage certain activities for the public good (like pollution control).
Exemptions Based on Identity of Buyer
States cannot tax sales that are made to the federal government or its agencies, state governments or their agencies, cities, counties or other local jurisdictions. Also exempt are sales made to nonprofit, charitable, religious and educational organizations.
What Businesses Need to Know
A state cannot compel a business to register or to collect sales tax unless it has established a physical presence within the state, known as a "nexus."
A nexus can be established based on any of the following:
An office, store or other business facility is located in the state.
The owner or employees enter the state to take orders, perform services or otherwise do business.
Property in the state is owned or leased.
Personal property that is owned or leased is stored or used in the state on a more than occasional basis.
If a small business expects to charge sales tax, the owners need to be prepared. Incorrect reporting or remitting sales taxes — even missing a scheduled payment — can result in penalties or criminal charges. In most states, businesses need to obtain a sales tax permit that must be displayed at the place of business. Business owners also may need a DBA (doing business as) designation, a business license, a business bank account and an Employer Identification Number (EIN) if there are employees. Owners need to learn their state, city and county tax rates, have the correct forms and returns, and know when, where and how to file sales taxes.
Virtually every state requires sellers to state the amount of sales tax collected on the receipts and invoices they provide their purchasers. About half of the states allow sellers to deduct the costs of sales tax collection. More and more states are providing or even requiring electronic reporting and payment. Some states have reduced rate allowances for certain trade-in sales, and states differ on their rules for including transportation charges, post-sale labor and service costs, and bad debts when calculating the amount, or tax base, upon which taxes are determined. Again, the onus is the small business owner to understand and comply with all regulations.
Mail order businesses, as well as those that simply communicate with customers in other states, are not obligated to collect other states' sales tax. This principle is based on a 1992 Supreme Court ruling that found that forcing sellers to comply with thousands of different tax jurisdictions would put a strain on interstate commerce. However, businesses are responsible for sales taxes in a host state if they sell items in the state at a craft or vendor fair, exhibit or trade show.
Online Sales and Sales Tax
In general, the Supreme Court's ruling extends to online retailers (sometimes known as e-tailers or cybersellers), making sales tax mandatory only if a sale is made to a customer within the business's home state, or where it has a nexus. However, some states require the buyer to pay the sales tax ("use tax") to his or her home state on any online sale from an out-of-state retailer, although these statutes are difficult to enforce.
Some states, including New York, have passed so-called Amazon laws (named after Amazon.com) that require the larger Internet retailers with no physical presence to collect and pay their state sales tax. Congress is considering two bills, the Marketplace Equity Act and the Marketplace Fairness Act, which aim to standardize Internet sales tax rules.
While both federal bills would force online retailers to collect sales tax for every state represented by their customers, they differ on the definition of which small businesses would be exempted. The Marketplace Fairness Act would excuse businesses with total annual gross sales of less than $500,000, while the Marketplace Equity Act would exempt online retailers with annual gross receipts of less than $1,000,000, or with annual sales to a particular state that do not exceed $100,000.
There is considerable debate over whether the exceptions to either bill are set too low. The SBA, for example, defines some businesses as small if they are worth less than $30 million, so where the line is drawn will affect millions of small businesses. For now, the fate of both bills — like other online sales tax legislation that has come before Congress over the past decade — remains stuck in Washington.
View Sources