We are a team of financial experts dedicated to helping people understand and overcome their debt.
Who We Are
Debt.org is America's Debt Help Organization, serving the public with thorough, accurate and accessible information online about financial well-being. We strive to help people in all stages of life: the college years, weddings, kids, buying and selling a home and retirement. The content on Debt.org is designed for anyone who desires a sound financial future, wants to get out of debt or wants to stay out of debt. Our goal is to be the only financial resource you need to deal with your debt.
What We Do
We provide a range of informative articles, tools and free resources for our readers. These help us create awareness that no matter how difficult your financial situation may seem, available options always exist. We provide unparalleled content about a range of topics, such as reducing debt, consolidating student loans, maneuvering through real estate transactions and planning for retirement. After completing our form, we will direct you to a program that best helps you achieve debt relief, whether that be debt consolidation and management, student loan consolidation, or bankruptcy.
Karen Carlson
Karen Carlson is a personal finance expert and writer. Her financial advice has been published in Time, US News & World Report and Fox Business News. Carlson is an Emmy Award-winning producer of educational television and recent nominee for NFCC Financial Educator of the Year.
Bill Fay is an award-winning writer with more than two decades of experience in the areas of news, sports and public policy. Bill has a mass communications degree from the University of South Florida.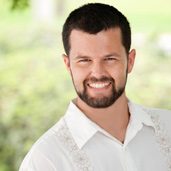 Devin Joy
Devin is a graduate of Valencia College in Graphic and Interactive Design. Devin has over fifteen years of experience designing and coding educational and inspiring materials for web, print and interactive media.
Max Fay is a recent graduate from Florida State University's Communications School. He has written for several newspapers in the state, including the Miami Herald, Orlando Sentinel, Tallahassee Democrat and Florida Times Union.
How You Receive Help
When you contact us through our website, we deliver you to a trusted debt specialist. Your debt specialist will present debt-reduction options and outline a strategy based on your needs. When you decide on one or more service plans, you have an advocate to help you organize your finances for a debt-free life.