Veterans & Debt
Veterans and active military struggle with mortgages, auto loans and credit card debt the same as civilian consumers. Bills can pile up while you're deployed or if you're a vet and just lost a job. Find out where to get the financial assistance that you earned while protecting our country.
Choose Your Debt Amount
Get Financial Help for Veterans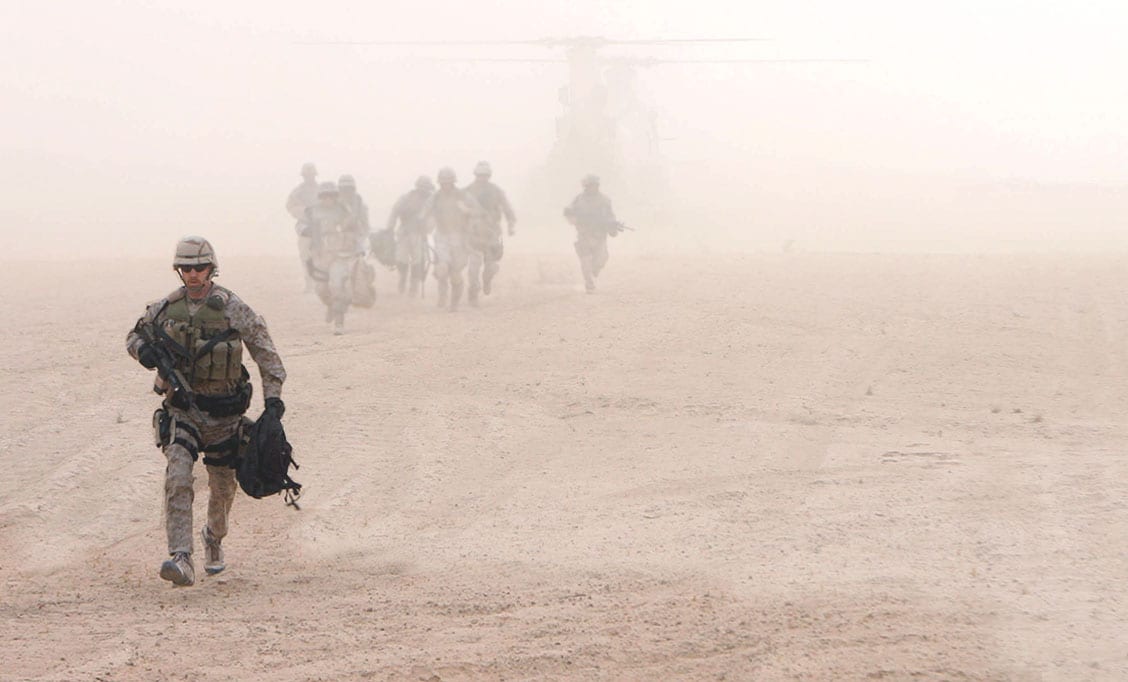 Veterans in the U.S.
21.8 million
Unemployed Veterans
453,000
Frequent relocation and inexperience managing money could cause stress for veterans and active military. Learn how much financial assistance is available through debt management, VA personal loans and credit consolidation that will help you stay ahead of debt.
Read More
More in this section
Employers realize the benefit of having veterans in their workforce, but it's still tough to transfer military experiences to civilian jobs. Find out how government programs and incentives can help you get the education or training you need to land the job you really want.
Read More
More in this section
It's not unusual for consumers, especially veterans and active military, to hit bumps in the financial road. Fortunately, there are benefits and programs available to smooth out the rough spots. Find out more about what the VA and private businesses are doing to assist you.
Read More
More in this section
More on Veterans
VA Program: Home Loans for Veterans
Taking advantage of VA mortgage rates is one of the top benefits of being in the military. VA home loan rates are typically lower than those for conventional loans. The Veterans Administration guarantees up to 25% of the payment on VA home loans, which means no private mortgage insurance or down payment is needed. Learn more about the guidelines and requirements for this extraordinary military benefit.
VA Personal Loan Options for Veterans
There are several lenders offering personal loans for veterans and active members of the military, even those with bad credit. Unsecured loans up to $40,000 are available and interest rates range from as low as 4.99% to 36%, depending on your credit history. Military spouses and dependents also are eligible for financial assistance. Personal loans can be used for any purpose, whether it's paying off credit cards, buying a new car or a home improvement project. In most cases, you can apply online and expect an answer in less than 24 hours. Some lenders have special rates for military, but restrictive conditions – approved credit score, direct deposit checking account, etc. – must be met to qualify.
Managing Bills While Serving
A 2015 survey on military families and their financial status show that they have $13,700 in unsecured debt (mainly credit cards) and a high debt-to-income ratio, making it a struggle to pay bills each month. Find out how the Servicemembers Civil Relief Act offers protections that can help military families overcome financial problems. A debt management program administered by a nonprofit credit counseling agency should be able to hep you reduce your monthly payments, interest rates and pay off your credit card debt in three to five years.
Debt Help for Military Spouses
Spouses of active members of the military can get help paying their bills and loans under the Servicemembers Civil Relief Act. The law caps credit card and mortgage interest rates while on active duty and provides protections against eviction and foreclosure. In addition, there are health and life insurance benefits, housing benefits and tax deductions for students who are military spouses.
Education Opportunities
The GI Bill is not the only source for servicemembers to improve their education or job training. The Montgomery GI Bill, Reserve Educational Assistance and the National Call to Service are just some of the programs the government offers to active military, reserves, veterans and their families. More education should lead to more earning potential and fewer problems with debt.
View Sources
Get Help Now
Do you have credit card debt? You can pick options for lower monthly payments!