Veterans & Debt
Like many Americans, you and other current or former members of the military may struggle with debt and other personal-finance issues. Your bills may have piled up while you were deployed, or you may face unemployment without the benefit of a college education or another safety net to fall back on. The U.S. Department of Veterans Affairs can help, but let's face it, the VA is swamped. Read on to discover ways to help control your finances.
Get Financial Help for Veterans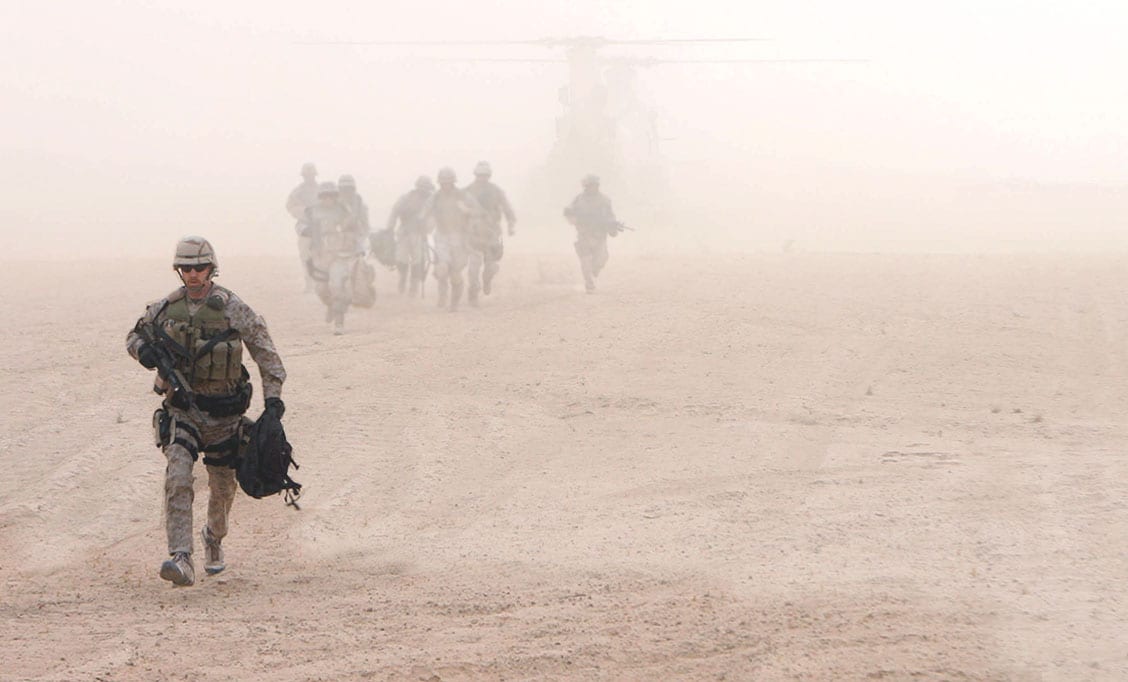 Veterans in the U.S.
21.2 million
Unemployed Veterans
495,000
Veterans and active members of the military are not immune to financial problems. There are ways to manage your money and deal with any troubles. Learn more about debt management, debt consolidation and debt settlement as ways to responsibly deal with debt.
Read More
More in this section
As a veteran, you may face unique obstacles translating your military experience into a civilian job. You may even find yourself unemployed when you leave the service. Learn about the government programs and initiatives that can help you get an education and land the right job.
Read More
More in this section
American government and business leaders recognize the sacrifice our military makes and have come up with a number of benefits and programs to assist you when there is a financial need. Learn more about what the VA and businesses are doing to get you back on solid ground.
Read More
More in this section
More on Veterans
VA Program: Home Loans for Veterans
Taking advantage of VA mortgage rates is one of the top benefits of being in the military. VA home loan rates are typically lower than those for conventional loans. The Veterans Administration guarantees up to 25% of the payment on VA home loans, which means no private mortgage insurance or down payment is needed. Learn more about the guidelines and requirements for this extraordinary military benefit.
Managing Bills While Serving
A 2015 survey on military families and their financial status show that they have $13,700 in unsecured debt (mainly credit cards) and a high debt-to-income ratio, making it a struggle to pay bills each month. Find out how the Servicemembers Civil Relief Act offers protections that can help military families overcome financial problems. A debt management program administered by a nonprofit credit counseling agency should be able to hep you reduce your monthly payments, interest rates and pay off your credit card debt in three to five years.
Debt Help for Military Spouses
Spouses of active members of the military can get help paying their bills and loans under the Servicemembers Civil Relief Act. The law caps credit card and mortgage interest rates while on active duty and provides protections against eviction and foreclosure. In addition, there are health and life insurance benefits, housing benefits and tax deductions for students who are military spouses.
Education Opportunities
The GI Bill is not the only source for servicemembers to improve their education or job training. The Montgomery GI Bill, Reserve Educational Assistance and the National Call to Service are just some of the programs the government offers to active military, reserves, veterans and their families. More education should lead to more earning potential and fewer problems with debt.
View Sources
Get Help Now
Do you have credit card debt? You can pick options for lower monthly payments!